Mobypark is one of many companies around the world developing a disruptive parking solution to the problem of urban parking.
In a recent article (link below), the New York Times described how motorists in a 15-block stretch of New York's Upper West Side were cruising 366,000 miles (589,000 kilometers) a year looking for a parking space. That's about the equivalent of a journey to the moon … and half way back!
So, following the 'sharing' model of companies like Uber and airBNB, the problem of car parking in urban areas is receiving the attention of entrepreneurs and disruptive technology. And it's a scenario in which there are nothing but winners.
– Private and corporate owners of parking spaces can monetize their assets.
– Motorists get fast, economical access to parking bays via an app.
– Cities reduce the 30%-of-all-traffic-that is just cruising around, looking to park.
This article takes a look at the two types of parking operators: corporations who own multiple spaces, and shared operators who represent individual parking space owners.
Companies who own parking assets offer a corporate solution.
Tobias Schönberg is a Shared Mobility expert for Strategy Consultants Roland Berger.
CarParkUSA (link below) of Idaho, USA, offer managed parking services to corporate parking space owners in the USA. Owners of multiple parking spaces, like hotel chains who might have numerous empty spaces during the day, can outsource the monetization of their spare capacility to CarParkUSA.
Another corporate model is NCP (National Car Park / link below) of the UK. They own over 500 car parks – offering 150,000 spaces – at airports, railway stations and town center locations across the UK. They have developed their own Android and Apple apps (link below) to make it easier for motorists to find, book and pay for short or long-term parking.
Although they have a different business model, CarParkUSA and NCP are both corporate parking operators who represent the interests of multiple-space owners.
Shared parking operators represent private owners.
Carmanation of San Franciso give parking-space owners the option to keep the rental income, or donate it to charity.
So – in the same spirit as Uber and airBNB – shared-parking operators represent hundreds of private individuals who want to monetize their parking assets or, in the case of Carmanation of San Francisco (link below), donate the income to charity.
But the shared parking phenomenon is not limited ot the US. There's an A to Z of recent European startups including AmiPro, BePark, JustPark, Neopark, OnePark, Parkadom, Parkbee , Parkego, Parkplace, YesPark and ZenPark.
Naturally, this business model is enabled by technology, with mobile apps giving motorists the power to locate, book, pay for and access their parking space.
In the US, SpotHero (link below) offer share parking in twelve major cities. In August 2015 SpotHero secured a $20 investment round (link below), which underlines the confidence of the business community in the shared parking model.
The financial community is taking shared parking seriously. In the UK, the Daily Telegraph newspaper (link below) reported that JustPark's software in being incorporated into the Mini car – and subsequently the entire BMW range – so drivers can manage their urban parking more efficiently. Justpark is used by over 500,000 UK drivers and has raised $5.71m in three investment rounds.
The Daily Telegraph quoted JustPark founder Anthony Eskinazi: "JustPark gives drivers the convenience of finding and reserving an affordable parking space in moments. Just as we use apps to order taxis and takeaways (meals), parking is finally being brought out of the dark ages."
As the sharing market takes off, existing and new shared parking operators will be able to capitalize on the Uber and airBNB ecosystem.
Shared parking represents a disruptive opportunity.
Of the corporate parking and shared parking models, shared parking represents the biggest opportunity for tech-based startups.
The reason is that there are thousands of individuals in every city who own space that could be used for parking, if only there was a simple way of making it happen.
And most often, these parking spots are in the center of – or very near to – the places that motorists want to visit. These are built up areas of expensive real estate, so it is unlikely that space and finance could be found to build car parks. But with the shared parking disruptive solution, thousands of existing but unused spaces can be utlised.
A New York Times article (link below) about parking apps featured ParkMe.com. Based in Santa Monica, they have a database of 81,000 parking locations in 57 countries, about 5,000 of which a user can currently reserve.
"We're in a weird period with parking," said Mark Braibanti, director of marketing and business development for ParkMe. "We don't have the ability yet to automate everything and turn it all over to self-driving cars, but we do have the technology to help drivers get all the information they need and match them with other parties."
Access control is the enabling technology.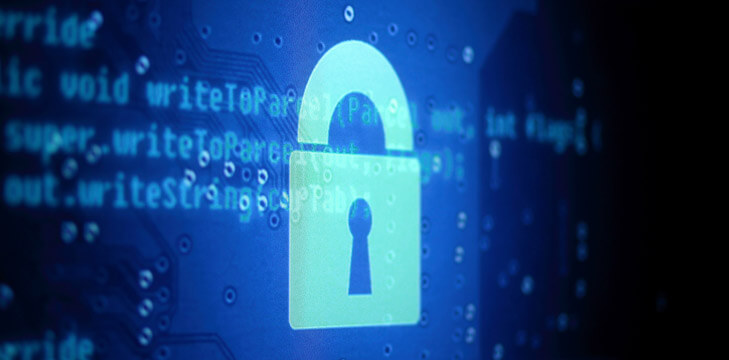 One of the big obstacles with implementing corporate and private shared parking solutions right now is the 'last 50 metres'. That is … how does the motorist open the barrier gate from his or her smartphone app?
The parking space owner doesn't want to have grab their remote control 'clicker' to go and open the barrier to their spot each time a new customer arrives. So access has been the main obstacle to persuading owners to share their space in recent years.
ComThings has developed a solution which enables a smartphone to securely open a parking barrier. In fact the solution has two versions: corporate players can implement a Bluetooth-based version, and private aggregators can implement the SIM-based option.
No installation is necessary, and the solution works wirelessly with any make of barrier. And the ComThings package comes with a set of APIs and server tools to enable mobile apps and booking/payment engines to be created quickly.
Take a look at our options page to see which version would suit your business model.